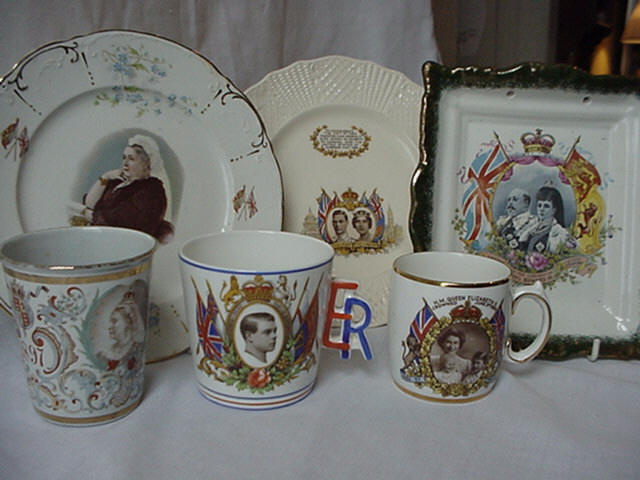 From our Royal Commemoratives.
(All prices on request.)
Enamel on copper beaker, Victoria Jubilee 1897.
Edward VIII coronation mug.
Qn Elizabeth with Charles & Ann, coronation mug.
Edward VII & Qn Alexandra coronation wall plaque (1902)
George VI & Qn Eliz plate, Canada/US visit.
Victoria plate, forget-me-nots on top & bottom,suggesting
it may have been a memorial piece.