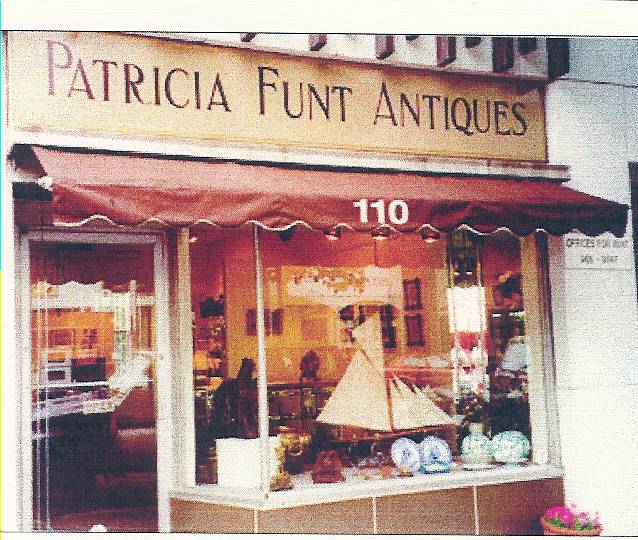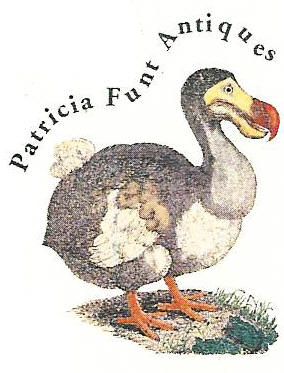 Patricia Funt has been selling antiques for over twenty years. For over ten years she had Patricia Funt Gallery at 50 1/2 East 78th Street, off Madison Avenue in New York City.
A fun and eclectic mix of antique objects, the shop was a favorite haunt of a number of celebrities, socialites and decorators.
After marrying an Englishman in the early 1990's, they moved, started a family and opened a new shop - Patricia Funt Antiques, on Main Street, New Canaan, in Connecticut.
Patricia still stocks her store with fun and interesting antiques. The shop is known for unusual objects for the collector, such as corkscrews, snuff boxes, matchsafes, Victorian jewelry and much more.
Wood carvings are a favorite. There are always lots of Black Forest carvings and all sorts of objects in the form of animals.
There are sporting collectibles, items for the table, including a large selection of napkin rings. There are military antiques, nautical antiques, royal commemoratives, children's pottery, miniature furniture and a wonderful, large collection of English Pond Yachts.
Her husband, Ken Oxman, is a writer who works with her in the shop and admits that it was Patricia's inspiration that got him interested in antiques. They are enjoying their twelfth year in business together.