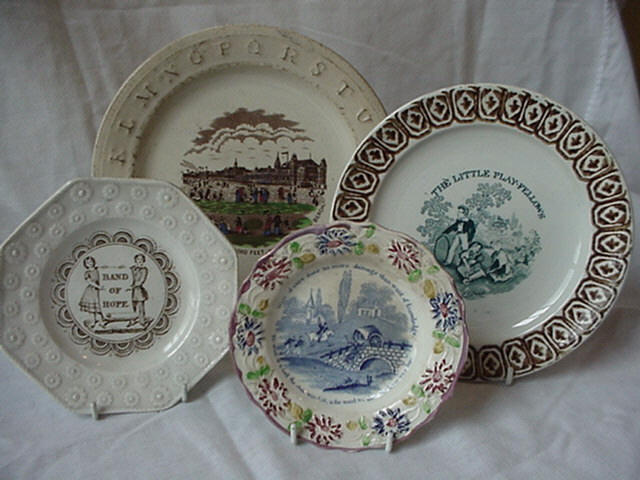 From our collection of children's Staffordshire china.
(All prices on request)
"Band of Hope" Temperance Society plate. Mid 19th Century.
ABC plate, "Brighton Beach". c1890.
"The Little Play-Fellows". From the mid 19th Century.
Franklin Maxim plate, transfer with pink luster. Early 19th Century.
"Want of care does us more damage than want of knowledge."
"For want of a nail the shoe was lost, and for want of a shoe the horse was lost."