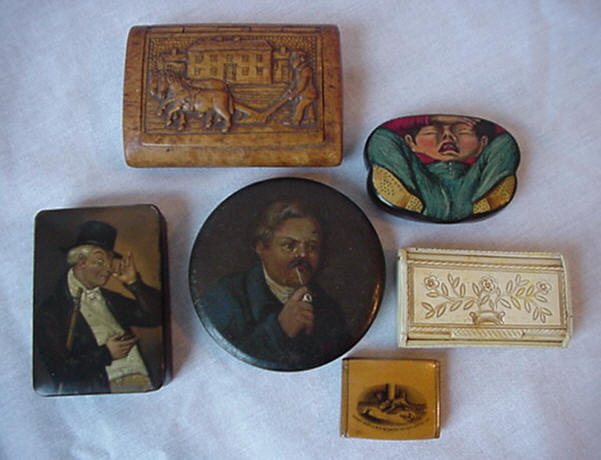 A Selection of our Snuff Boxes.
(All prices on request)
Hand painted lacquered wood, showing Man taking Snuff. Date c1830.
Carved Burl wood, showing Farmer & Plow. 2 compartments - mirror & snuffbox. Date c1850.
Shaped Snuffbox of Squatting Man. Hand painted transfer. Date c1820.
Bone carved snuff box with pot of flowers. Date c1800.
Small Mauchlinware snuff box. "There's many a slip between the cup and the lip." Date c1880.
Hand painted papier mache snuff box showing Man Smoking Pipe. Early 19th Century.