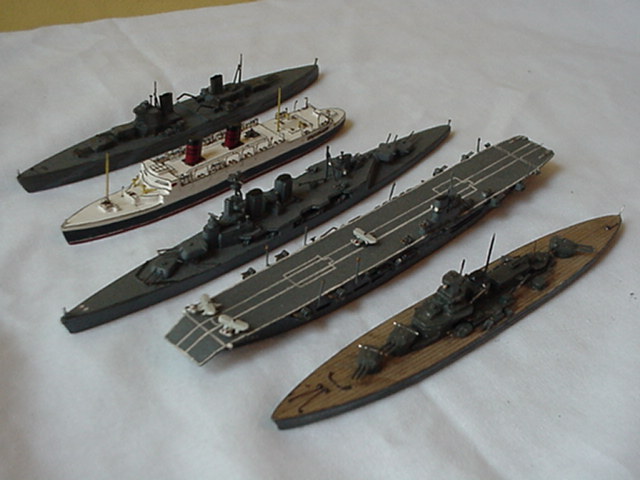 Examples of wooden ship models from a Collection of over 40 Pieces.
Hand painted and constructed in wonderful detail, in wood with metal fittings, by an Englishman during the Second World War. The collection includes: aircraft carriers, battleships, cruisers, destroyers, supply ships, hospital ship and the "Mauretania", from the US, British, German and Japanese navies.
All prices on request. Sold as collection or individually.
From the top:
Battleship, length 7".
"Mauretania", passenger liner, length 6".
Battleship, length 8 1/2".
"Ark Royal", aircraft carrier, length 8".
Battleship, length 7 1/2".